How to Manage Your High Uric Acid and High Ketone Levels
2023-09-05


What is the most appropriate blood sugar control range for diabetics?
2023-09-28
In today's fast-paced world, the need for accurate and efficient temperature measurement has become increasingly important. Whether it is for professional use in medical facilities, industrial applications, or even for personal use at home, having a reliable thermometer is a must. This is where the infrared thermometer comes into play. With its advanced technology and user-friendly design, this innovative device is set to revolutionize the way we measure temperature.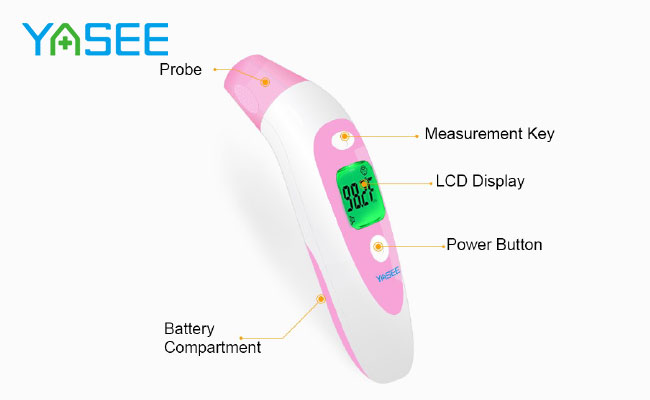 The infrared thermometer utilizes infrared technology to measure temperature from a distance without any physical contact. This means that you no longer have to worry about cross-contamination or discomfort associated with traditional thermometers. By simply pointing the thermometer towards the object or person whose temperature you want to measure, you can obtain quick and accurate readings in just a matter of seconds.
One of the standout features of the infrared thermometer is its versatility. Unlike conventional thermometers that can only measure body temperature, this device can be used to measure temperature across various surfaces including liquids, solids, and even gases. This makes it an invaluable tool in a wide range of fields such as medical, industrial, automotive, and food safety, among others.
In the medical field, the infrared thermometer offers numerous advantages over traditional methods of temperature measurement. It is particularly useful in situations where continuous monitoring of patients is required, such as in hospitals and clinics. The non-contact feature of the thermometer ensures that patients are not disturbed during their rest or recovery, allowing for a more comfortable experience. Additionally, the speed at which the readings are obtained allows medical professionals to efficiently monitor a large number of patients, saving valuable time and resources.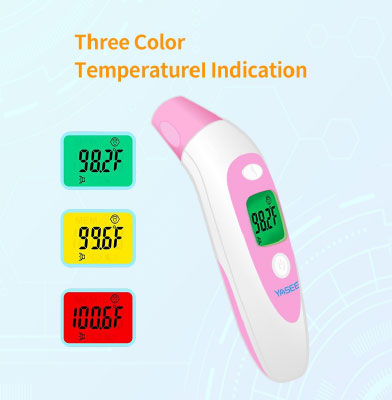 Industrial applications also greatly benefit from the infrared thermometer. Its non-contact nature makes it ideal for measuring temperature in hazardous or hard-to-reach areas. For instance, in the automotive industry, the infrared thermometer can be used to measure the temperature of engine components, machinery, and even tires, allowing for early detection of potential failures and preventing costly breakdowns.
Moreover, the infrared thermometer ensures accurate temperature control in food safety. It enables food service establishments to routinely monitor the temperatures of refrigerators, ovens, and food storage areas to prevent spoilage and ensure compliance with health regulations. This ensures that consumer safety is prioritized and quality standards are met.
The ease of use and portability of the infrared thermometer make it a valuable asset for personal use as well. Whether it is to monitor the temperature of a baby's bottle, check the temperature of a hot beverage, or even measure the surface temperature of a grill, this device provides convenience and peace of mind. Its user-friendly interface, with a clear display and intuitive controls, ensures that anyone can operate it with ease.
In terms of accuracy, the infrared thermometer leaves no room for error. With its advanced sensing technology, it provides precise readings with an accuracy of within a few fractions of a degree. Additionally, many models of the infrared thermometer also come equipped with adjustable emissivity settings, allowing for accurate temperature measurement across different materials.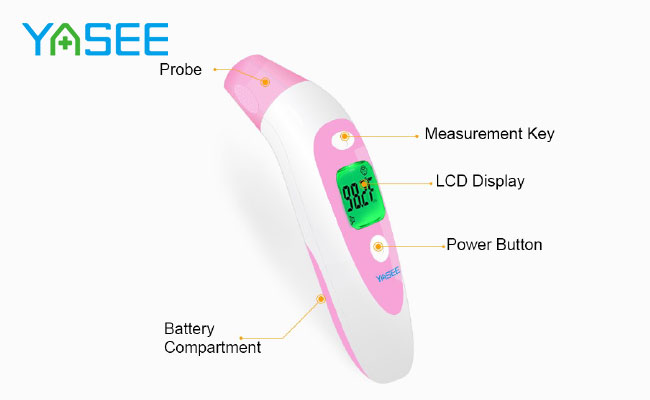 The durability and reliability of the infrared thermometer must not be overlooked. Built to withstand rugged conditions, these devices are often manufactured using high-quality materials that can withstand necessary wear and tear. Their long battery life ensures continuous use without the need for frequent recharging or replacement, making them a reliable tool for everyday use.
To conclude, the infrared thermometer is a breakthrough product in the field of temperature measurement. With its ability to provide fast, accurate, and contactless temperature readings, this device is set to become an essential tool in various industries and households alike. Its versatility, ease of use, and reliability make it a must-have for medical professionals, engineers, food service providers, and everyday users. Embrace the future of temperature measurement with the infrared thermometer and experience the convenience and accuracy it brings to your life.