Blood Sugar Knowledge
2022-07-05


Can Diabetic Eat Watermelon?
2022-07-29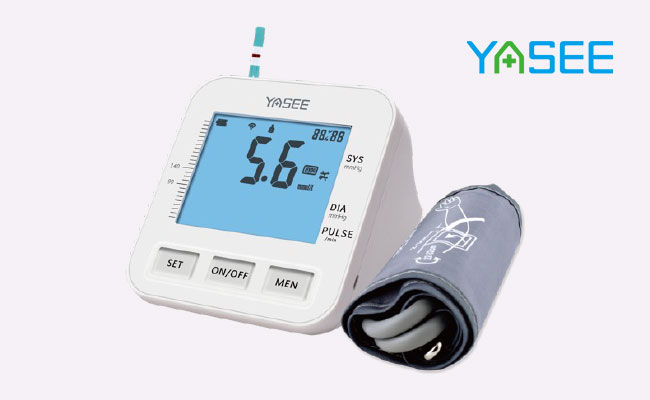 How to choose a best and valuable blood pressure monitor? Hypertension has almost become a common disease, and now most households are equipped with electronic sphygmomanometers. Electronic sphygmomanometers are easy to operate, but there are many brands. How to choose a best sphygmomanometer?
Choose a mercury sphygmomanometer or an electronic sphygmomanometer? The measurement accuracy and stability of the mercury column sphygmomanometer are high, and the technical requirements for the user are high. If the technology is not in place and the operation is improper, it is easy to cause errors in the measured blood pressure. The electronic sphygmomanometer is easy to use and easy to measure. However, many electronic sphygmomanometers currently on the market are not certified. Therefore, when purchasing, you should pay attention to purchasing an electronic sphygmomanometer certified by international standards.
Should we choose the arm type or the wrist type sphygmomanometer? When purchasing a sphygmomanometer, consider the user's situation. For the general population, either arm pose or wrist pose is fine. For middle-aged and elderly people, due to high blood viscosity and poor microcirculation, it is recommended to use the arm type, such as patients with diabetes, hyperlipidemia, and hypertension. Because compared with the results measured by the arm blood pressure monitor, the blood pressure measurement value of the wrist type will have a large error.
Is the measurement method automatic or semi-automatic? The fully automatic sphygmomanometer automatically controls the intake air volume. Press a button to automatically pressurize. Semi-automatic is manual pressurization (pinch rubber ball with hand to pressurize), manual is more troublesome, mainly because the air intake is not easy to control, and the pulse rate of the test is inaccurate.
What should you pay more attention when you purchase the suitable blood pressure monitor? It's recommended to purchase a blood pressure monitor with international certificate such as FDA, CE, ISO13485,EHS certified by which the accuracy is guaranteed. In addition, more function will be more helpful like memory, automatic shut off, big screen with big digital numbers and backlight, elderly will be easy to read the result. YASEE JN-163A come with 5.2 inch LCD screen and blue backlight, one touch button easy operation.
It can be added with blood glucose monitoring function. Using one single machine, you can test your blood pressure and blood glucose. Save your cost! Contact Yasee sales to buy the multi-functional monitor immediately.